1. Introduction
The vertical five-axis linkage machining center is combined with the laser powder feeding direct energy deposition system to form a five-axis linkage additive manufacturing equipment.
The equipment retains all the functions of the traditional five-axis linkage machining center, and has the capabilities of additive manufacturing (3D printing), repair and remanufacturing, laser modification of the part surface, and functional structure development of gradient materials. The main advantages of additive manufacturing are the realization of five-axis linkage, the elimination of printing support, and the application of innovative manufacturing processes that increase and decrease.
2. Laser powder direct energy deposition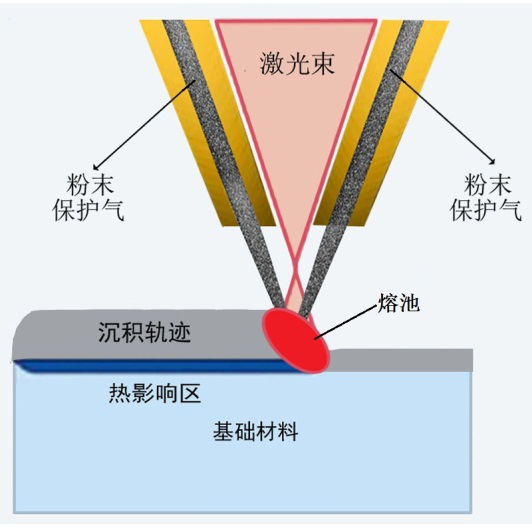 Schematic diagram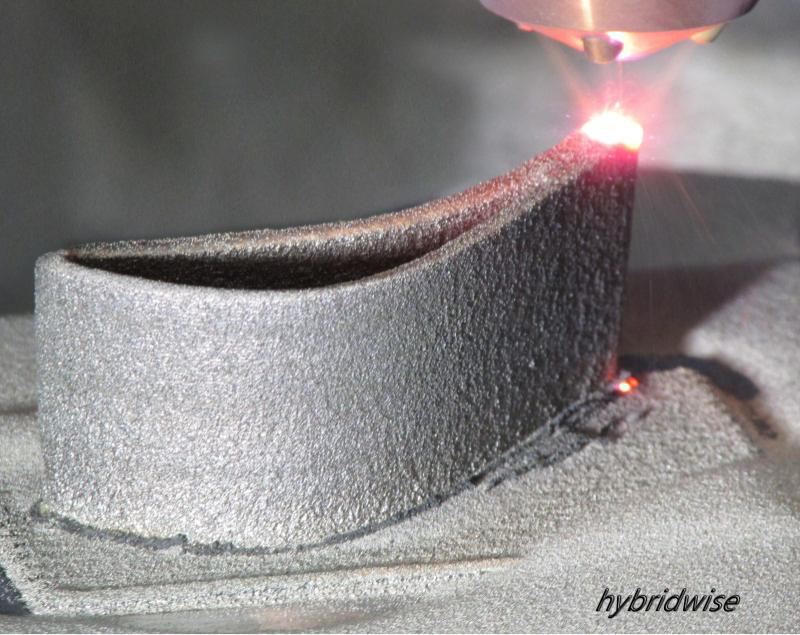 Direct additive manufacturing of hollow blades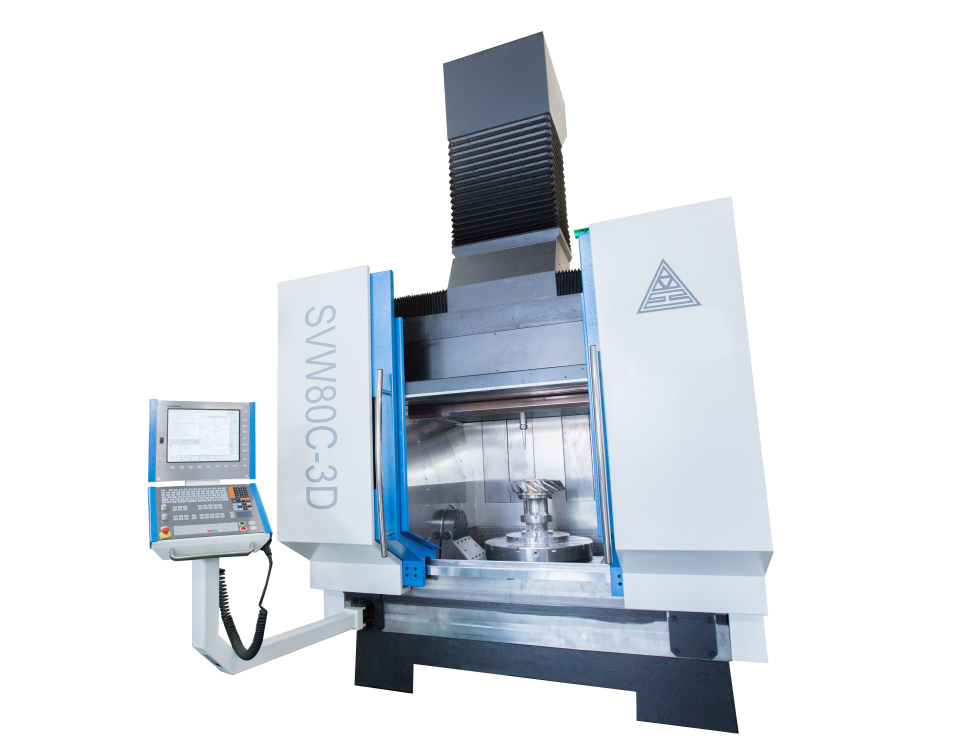 Adding and subtracting mixed five-axis linkage 3D printing equipment
3. Standard configuration parameters of five-axis linkage increase and decrease mixed equipment
SHW100-3D

SVW80C-3D

SVW60C-3D

SQW20-3D

printed size(mm)

φ1000x600

φ1000x400

Φ600x400

200x200 x120

diameter of workbench(mm)

φ1000

Φ800

Φ400

Φ200

Laser power(W)

2000

2000

1200

1200

deposition efficiency(cm3/h)

300

300

120

120

capacity of tool magazine(a handful of)

40

30

30

8

controlling system

Heidenhain TNC (Huazhong HNC-848 is optional)

Positioning Accuracy of X/Y/Z axis(μm)

8

8

8

6

Repeat Positioning Accuracy of X/Y/Z axis

5

5

5

4

System of arc fuse(optional)

High-efficiency printing for stainless steel, aluminum alloy and other materials; deposition efficiency is 2-6 kg/h

Device of atmosphere protection(optional)

For laser printing titanium and other active metals

Device of automatic tool setting (optional)

Automatic measurement and calibration of tool diameter and length

Hybrid programming software(optional)

HybridWise AM Software
Note:
1、In the above table "()" is selected configuration.
2、If the parameters and purchased parts of this machine are optimized and adjusted, the contract and technical agreement signed shall prevail.
3、The heat source for direct energy deposition can be selected from arc and plasma, and the material form can be selected from wire.
4、Special equipment and process software development of other specifications can be customized.